The Airport is currently completing an Airport Master Plan that will guide development over the next 20 years. The master plan began in early September with an aeronautical survey to collect obstruction data and an inventory of the Airport's existing facilities. The master plan is expected to conclude in March 2019.
The public will have multiple opportunities to attend public open houses and can submit comments at any point throughout the project.
January Public Open House
The first Public Open House was held on Wednesday, January 10th, 2018 at the Orcas Island Fire & Rescue at 45 Lavender Lane, Eastsound, Wash. Project team members discussed the project with members of the public. A copy of the information provided during the meeting is available here:  Public Open House 1 PresentationBoard.
If you would like to submit a comment, please comment below or send an email to orcasmasterplan@dowl.com.
Future communication for this project will be primarily electronic and we encourage you to sign up for our email list to stay up-to-date on the progress of the project.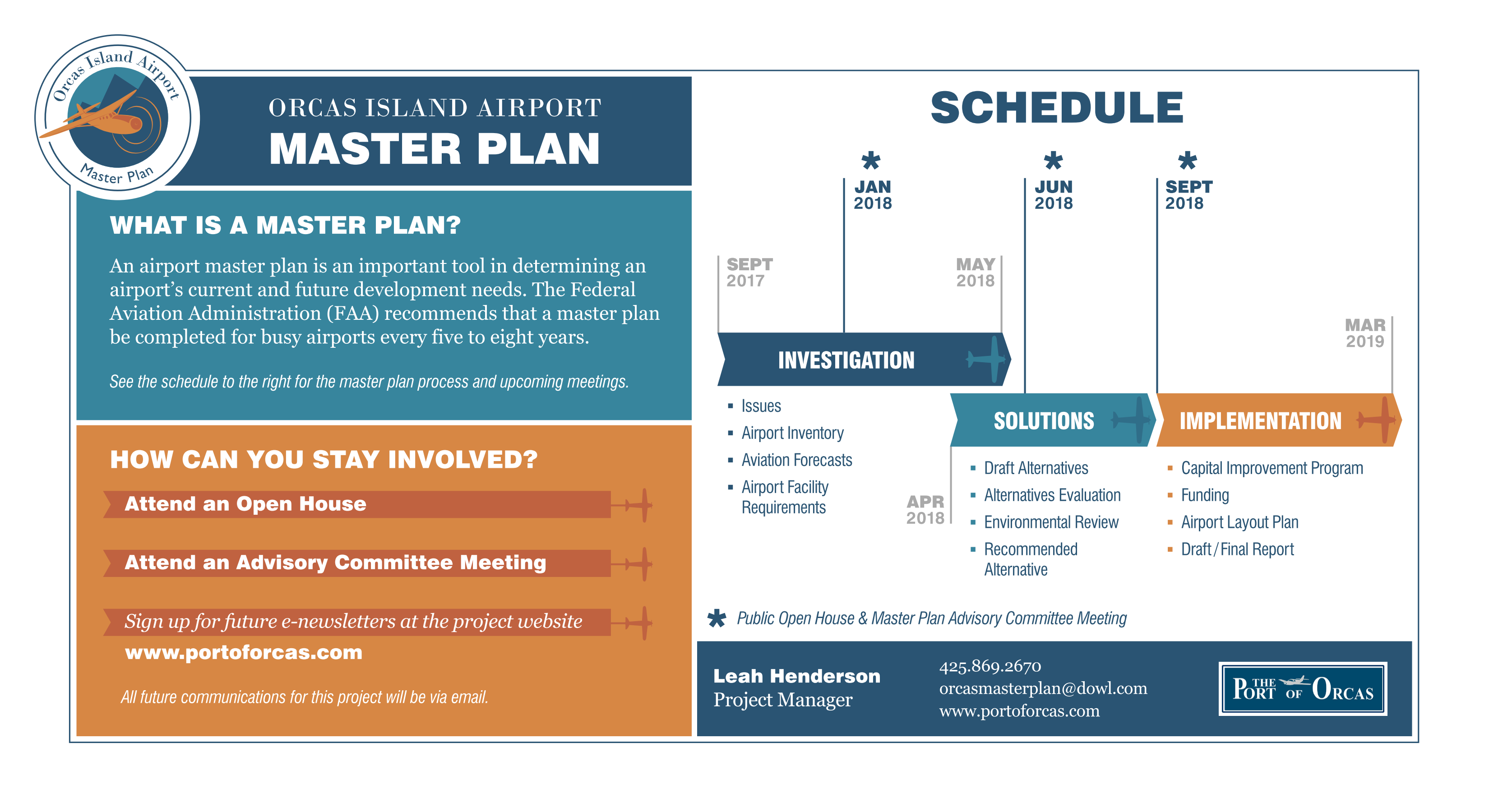 Project Contact:
Leah Henderson, Project Manager
425-869-2670