Local RV-6 For Sale



1999, Built by Helicopter A&P, 2nd owner
O-320, ~2,000 hrs (Experimental TBO Exempt), 2 New Cylinders, Good Comps, Very Low Oil Burn
360-376-3091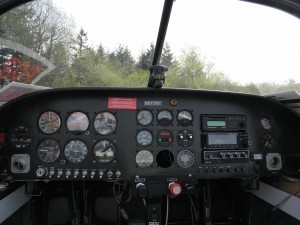 Bikes for free use (donations encouraged)



We have bikes for use free of charge near the fuel pumps (unless we lose them all-until the weather gets better, they are inside…please call).  The last 4 of our CTAF will open the lock.  Please take the lock with you and use it…and bring the bike and the lock back.  If you like these bikes, donations are accepted in the fee boxes or the Port office.  We don't have helmets but encourage you to use one.  —

And I just inflated the tires!!!

If you have a somewhat serviceable old, classicky, cruiser bike (or anything adult-sized really) you might donate, we will take good care of it and keep it dry in the winter…please call
Annotated Nautical Chart of Island Flying References
This was a hasty effort to create a depiction of the geographic references commonly used while flying in the San Juan Islands.  I don't currently fly floats and I'm sure other well-qualified pilots will find my emphasis and priorities to be skewed, as well as possibly outright errors, but you can always refer to the source document and do your own study.  It does not really seem to render correctly when opened in a browser…recommend downloading and viewing with suitable Adobe Acrobat software (Reader is Free).
San Juans (Annotated) Nautical Chart pdf
Phone-Sized Ferry Schedule
I put this here because I think some visitors to this website might appreciate a "cut-down" version of the ferry schedule that can be read easily on a phone.  This is why I started making it in the first place.
Meeting
The next regular meeting of the Port of Orcas Commission is Thursday, June 9th, 2015 at 4:30 PM in the terminal conference room.
Need Power!!
— We now have a small 12/24V GPU (with both alligator clamps and a NATO plug) for "jump-starting" an airplane.  Stop by or call the office when needed.  After hours, call the Airport Manager's Cell phone (the number is on my business card which is in a dispenser by the conference room door).  Based on the limitations of our insurance, use is at your own risk.
Instrument Procedures — Updates to date!!!

The RNAV-34 is published and the database waypoint error has been corrected, so there's now a Runway 34 option with a 760′ MDA!  The RNAV-16 amendment 1 has been out and available for use for one cycle with a 560′ MDA.
There is also an RNAV SID departing 16 named the FEGBA ONE.  See my comments below if you did not receive my email about this SID.  There is still a NOTAM for this one, providing alternate takeoff minimums than those published on the plate…probably only useful for Caravan's or other STOL-like aircraft.
Instrument Pilots or those just curious,
The updated RNAV 16 is published and available, but this is a discussion about our new departure here at ORS.  It is the FEGBA ONE DEPARTURE.  It was published with non-standard weather of 400-1 with a climb gradient of 500'/nm to 1900'.  However, when you check the NOTAMs, you will see, quote:
FDC 6/9825 – SID ORCAS ISLAND, EASTSOUND, WA. FEGBA ONE DEPARTURE (RNAV) …CHANGE TAKEOFF MINIMUMS TO READ: TAKEOFF MINIMUMS: RWY 16, 400-1 WITH MINIMUM CLIMB OF 500 FT PER NM TO 1900 OR STANDARD WITH MINIMUM CLIMB OF 901 FT PER NM TO 600. 04 FEB 09:00 2016 UNTIL 15 SEP 08:57 2016 ESTIMATED. CREATED: 04 FEB 08:57 2016
As you are probably aware, terrain is an issue here to the South, with "Double Hill" a close-in obstacle.  Below is a discussion of the requirements and my perspective on use of this procedure with one or the other requirements.
The 400-1 required weather with the 500'/nm is based on "see and avoid" of the close-in obstacles (Double Hill).  That's why in the "or standard" option the climb gradient is 901'/nm.  In that case, the climb gradient (901'/nm) will keep you above the clearance plane to Double Hill…and that is pretty darn steep.
Under standard criteria, the airplane crosses the departure end threshold at 35'.  The obstacle plane climbs at 152' per nm while the clearance plane climbs at 200'/nm.  So, at the departure end of the runway, you would be 35' above any obstacles.  At 1 nm, you would be 35' + (200-152) or, or 35' + 48' =  83' above any obstacle.
When the obstacle plane must rise greater than 152'/nm (to clear obstacles), it is adjusted up and then the same +48'/nm is added for the clearance plane.
What that means here (I think, and with a starting elevation of 35'MSL and backing up from the 901'/nm to 600) is that if Double Hill were 1nm away (it must be closer since the climb gradient stops at 600', but using 1nm makes the math simpler), it requires a clearance plane of 901'-48'=853'/nm and since the departure end is 35' MSL, the hill (if at 1nm) would be 888'.  In theory, you cross the departure end at 35' AGL or 70' MSL and climb 901' in that mile, so you are at 971' MSL at 1nm, which is 83' above the hill (which is 48'+35')
I think the bottom-line for me is that doing this at the absolute weather minimum of 1 mile visibility and 'buying' the 901'/nm to 600' requirement would require absolute confidence in BOTH (a) the performance capability of the aircraft and (b) my ability and proficiency to execute a maximum performance takeoff in IMC.  I don't reasonably foresee my meeting that bar without significantly better equipment and regular training, drill and repetition.  While the equipment and perfect performance might make it legal, my ability to obtain optimum performance would not be 100%.
Now, if the weather is 400-1 or maybe even 600-2, I think my comfort with my own capabilities and aircraft performance would give me confidence that I could achieve the 500'/nm climbing out to 1900'.  I would be more comfortable at 800-4 and would really prefer to do this in VMC with a safety pilot a couple of times before doing it at night, at 400-1 with a plane full of passengers.
Hangar 28 for Sale
LARGE INSULATED T- HANGAR FOR SALE ON ORCAS ISLAND
Quality Com-Steel 2,559 Sq.Ft. "T" hangar with: tall electric "Hi-Fold" door,
lighting with 3-way switching, double pedestrian access, Door skylight. Easy
and direct taxiway access to runway and fuel. Common area bathroom &
shower. Plumbing stubbed for bathroom. Separate electric meter with 100 amp
panel. Sealed concrete flooring.
Call for pricing and terms.
Suitable for either multiple aircraft, float plane & boat, single Pilatus, Malibu, or
similar. Lots of storage space and tall enough for mezzanine.
Call: David & Rebekah Selwyn at 360-376-3351
Mel Shapiro at 360-376-5909
Hangar #29 has the left rear corner (12′ x 10'6″) taken by the "T" end of hangar #28. There is a smaller area in the right rear corner dedicated to a sink and toilet.
BiFold Door… opening: 40′ W x 12'10″ H
Hangar Depth: 31'6″
Height to interior Ridge: 30′. (Will accommodate a 2 story apartment space/loft or Airplane stacking lift)
Concrete Floor in exceptional condition…. no cracking, absolutely flat.
Lit with multiple high hanging fluorescent lamps
Toilet and Sink (Shared with adjacent hangar owner – space used in each hangar: 38″ x 72″)
Call or email for additional  information:
Mel Shapiro
Tel. 360.376.5909
Cell 360.298.2298
melvinshapiro@yahoo.com
Bikes for free use (donations encouraged)

We have bikes for use free of charge near the fuel pumps (unless we lose them all-until the weather gets better, they are inside…please call).  The last 4 of our CTAF will open the lock.  Please take the lock with you and use it…and bring the bike and the lock back.  If you like these bikes, donations are accepted in the fee boxes or the Port office.  We don't have helmets but encourage you to use one.
New and Noteworthy:
A recent visitor's trip report — you can't buy a review like this!
If you have airport pictures you would be willing to share, please email them to me at orcasairport@rockisland.com.