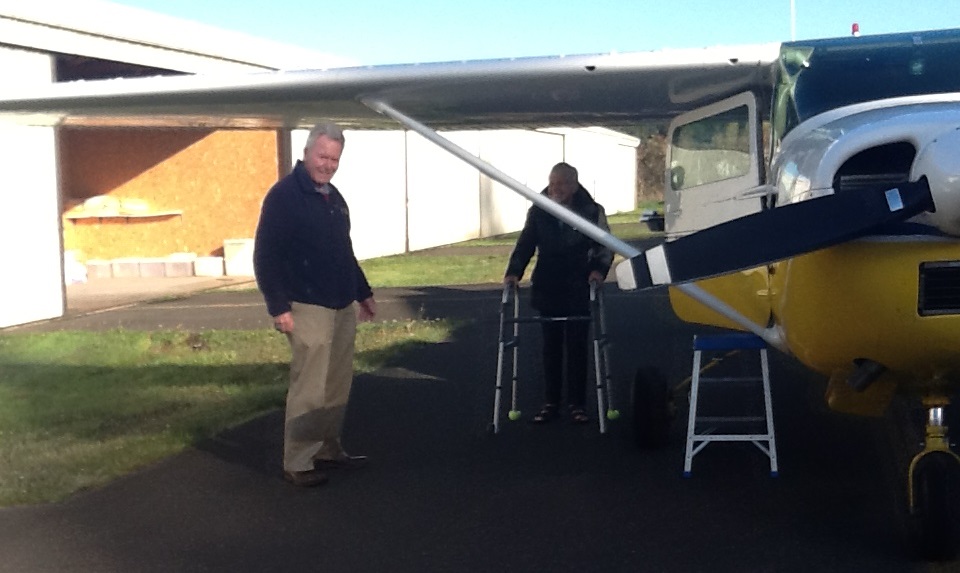 The Orcas Aviation Association, a registered 501c3, administers the Mercy Flight Program on Orcas Island.
Mercy pilots fly patients to the mainland primarily for short-duration, recurring treatments such as radiation, which is typically a 5-day a week program for several weeks. On a case-by-case basis, they also fly acute, non-emergent patients that need to be seen off-island and also fly loved ones to accompany patients who have been airlifted for emergencies. To schedule this service or for more information, contact Audrey Wells at 3201.  If you have an unforeseen need for this service, ask the Orcas Island Fire and Rescue personnel on scene or contact them.
We have no means test;  it's neighbor helping neighbor.  All of our pilots are volunteers and are reimbursed that portion of the fuel consumed that represents the passenger's share.  The pilots do it willingly.  Aviation gas is pricey;  in 2015 averaging more than $6 per gallon.   We ask for your donations to keep this program thriving against the day you, a loved one, or a friend may need it.   More than 90% of donations go directly to fuel reimbursement.
Thank you