Orcas Island Community Event Calendar
The Orcas Island Chamber of Commerce publishes an annual calendar of events taking place on Orcas Island. Check out what's happening here.
A few of our favorites you won't want to miss include the Orcas Island Film Festival, the ever-eccentric Solstice Parade and Festival, Orcas Island Artist's Studio Tour, the Cider and Mead Festival, Hops on the Rock: Orcas Island's Beer Fest, and more!
Orcas Island Fly-In
2023 Annual Fly-In at the Port of Orcas!
Join us August 4th – 6th for the EAA Annual Fly-in!
The annual Orcas Island Fly-In will be held Friday through Sunday, August 4
through 6, 2023 at the Eastsound Airport. Sponsored by the local Experimental Aircraft Association Chapter 937. Pilots fly in from all around the Pacific Northwest and Canada filling up the field with a wide variety of aircraft, from homebuilts to warbirds. The Fly-in will also offer commemorative t-shirts and ball caps.
In addition, the volunteers from Orcas Island Fire and Rescue will be serving their Pancake Breakfast on Saturday and Sunday mornings from 7:00 a.m. to 11:00 a.m. at Station 21 across the street from the airport.
The Fly-In is a fundraiser for the local EAA Chapter which is an international nonprofit organization that promotes aviation-related education and interests. Our Chapter also sponsors the Young Eagles Program which provides free airplane rides to young people ages 8 to 17 and of course, the Fly-In.
No fees will be charged for aircraft camping or tie downs during the Fly-In weekend.
For further information, please contact Dwight Guss at (360) 317-5970 or Gil Blinn at (360) 376-6579
Guests arriving by airplane are welcome to camp 'under the wing' in our grass tie-down area.  We have showers and toilets nearby.  If you would like a more refined stay, our quaint village is within walking distance and has many fine dining and lodging establishments.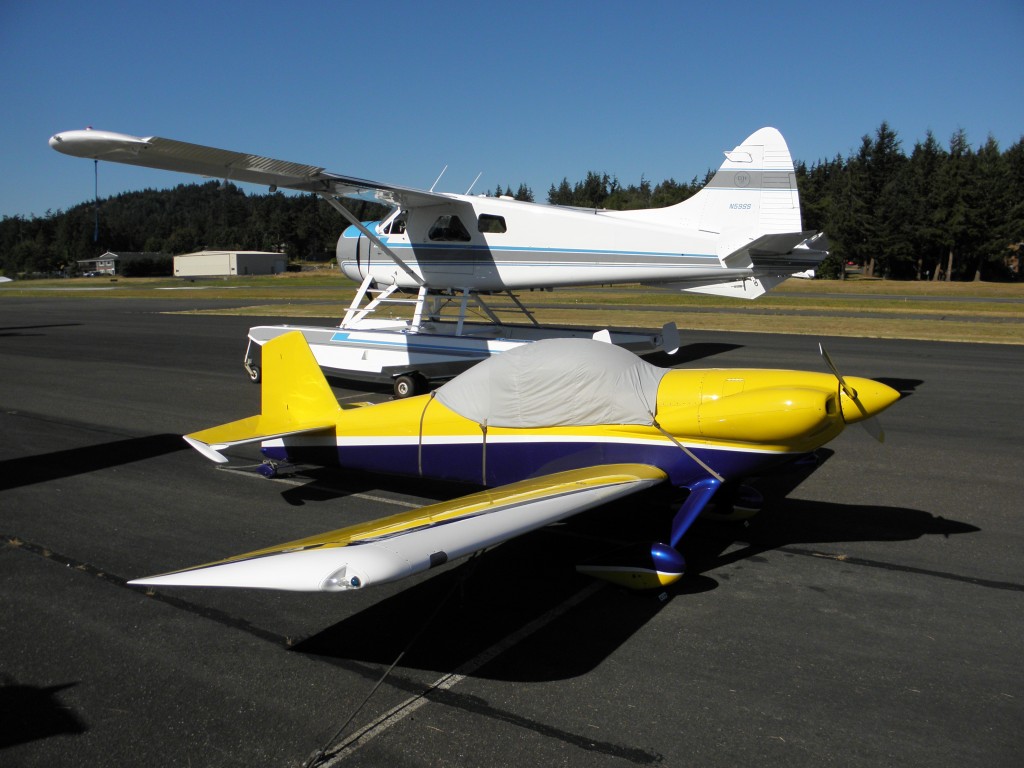 For further information contact OrcasChapterEAA@gmail.com or Dwight Guss at
360-317-5970 or Gil Blinn at 360-376-6579.
Find more information on the EAA 937 Facebook page here