Orcas Island Fly-In
Due to COVID19, the 2020 Fly-in event has been CANCELED. We hope to see everyone at the 2021 Fly-In.
At one point in 2014,  we had 122 or 153 airplanes on the ground, but the EAA folks were too busy to keep count all day. Here's a panoramic from Saturday, August 2nd, 2014 and two guests that should probably be together in a children's movie.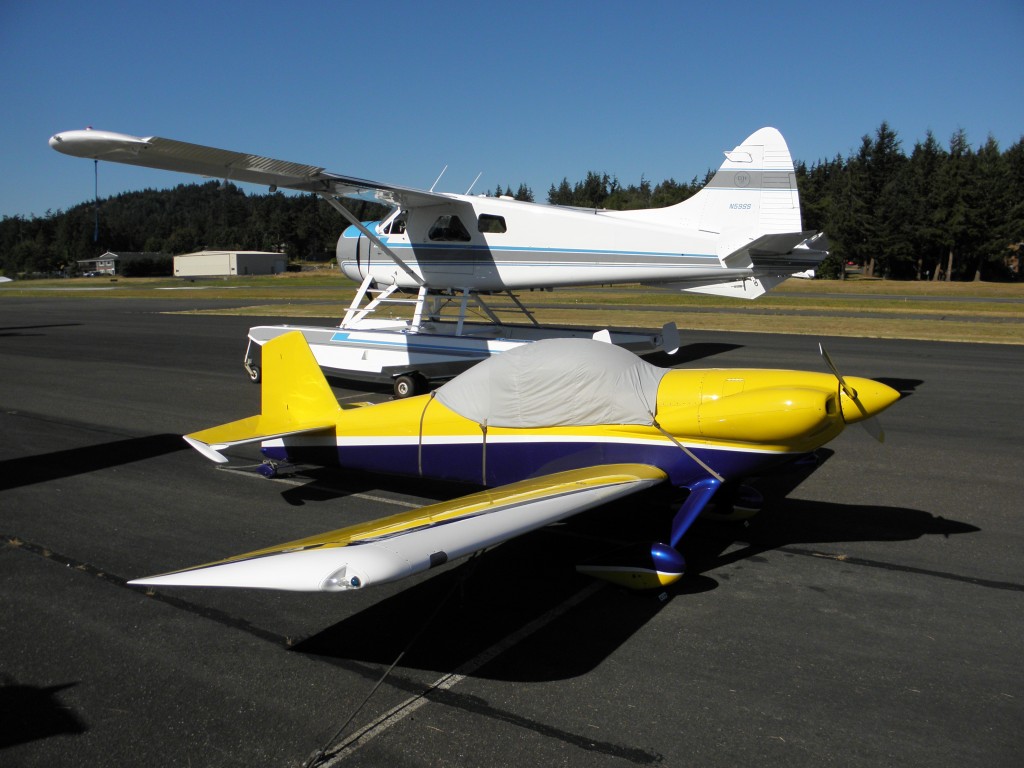 The Fly-In is held every year on the first FULL weekend in August at the Eastsound Airport.  Guests arriving by airplane are welcome to camp 'under the wing' in our grass tie-down area.  We have a shower and toilets nearby.  If you would like a more refined stay, our quaint village is within walking distance and has many fine dining and lodging establishments.
The EAA 937 builds a complete agenda, with arrangements for food and entertainment.  Tie-down fees are waived during the Fly-In.
For further information contact OrcasChapterEAA@gmail.com or Dwight Guss at
317-5970 or Gil Blinn at 376-6579.
Find more information on the EAA 937 Facebook page here